Highlights.com
The internationally renowned children's publisher has been delivering quality products and publications for nearly a century. I directed the web and interactive content team, delivering hundreds of activities, animated stories, thousands of web pages, and countless hours of enjoyment for kids.
This visual acuity activity has been the mainstay to the Highlights brand since the beginning of the publication. Beyond the brand inforcement, taking this revered game to an interactive state opened up an entirely new revenue stream in the form of increased subscriptions and app sales. Play Hidden Pictures
Find the differences between the pictures is another long-standing activity featured in Highlights that translated to interactive extremely well. Stringent testing helped determine functionality and game play. Play Double Check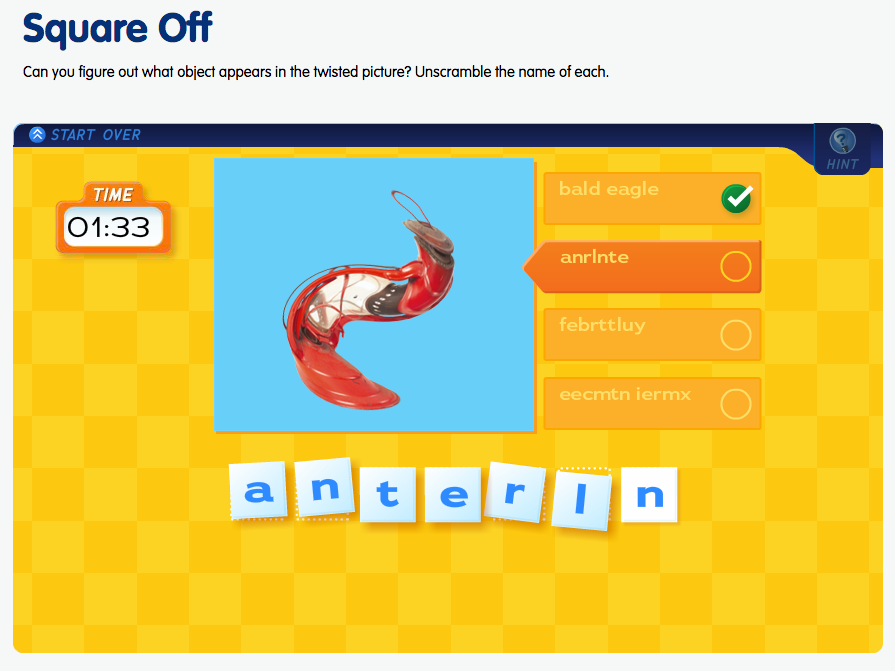 A word-scramble that challenged a kid to solve the mystery of a twisted picture. Play Square Off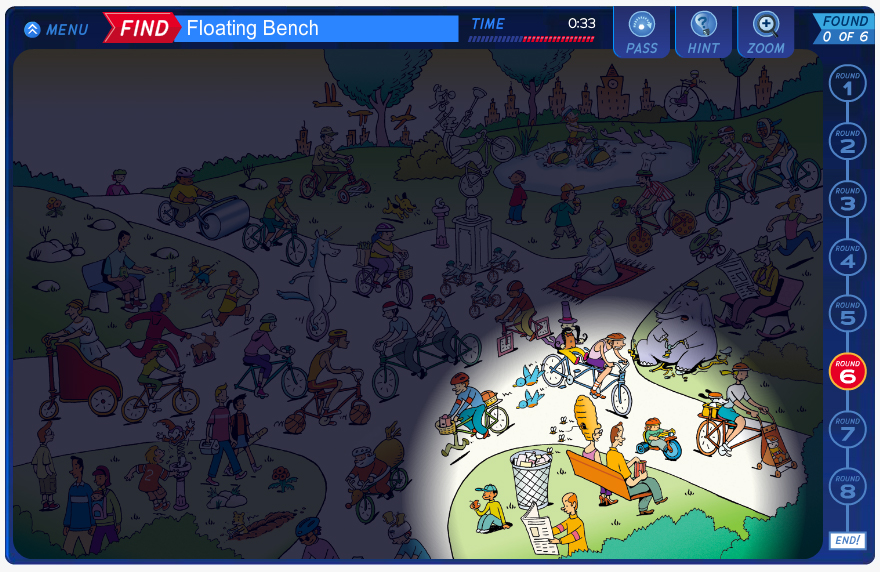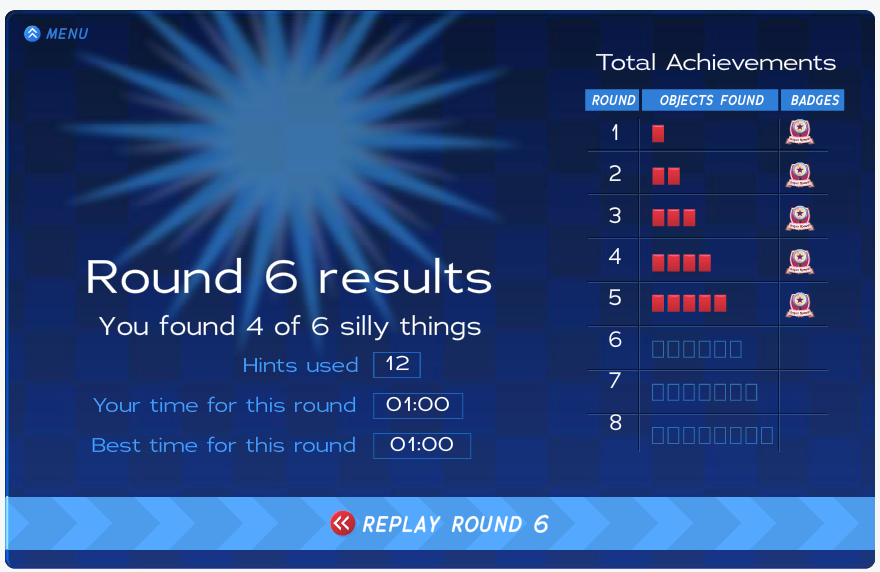 A timed and tiered difficulty level visual acuity game with a simple premise based on the long-standing back cover feature of the magazine.
Play What's Wrong
A fun, kid-friendly version of the popular game that teaches the logic and game-play in a simple, intuitive interface. Play Picture Sudoku.
A next-level version of Tic Tac Toe that challenges kids to arrange objects in a grid based on commonality. Play Tic Tac Row